The other day, I got an email from a client concerned about her firm's interviewing practices (which isn't uncommon and is certainly a valid concern).
She asked me, "Is this question okay? What was your relationship like with your mother and father?"
I couldn't help but chuckle.
If you're wondering why in the world she would ask that question and what my thoughts are about it, click here to watch this short video (and don't forget to subscribe to my YouTube channel while you're there!).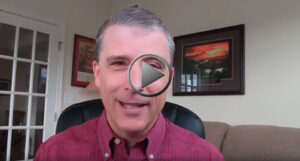 Ed
P.S. Is this the best interview question ever? Click to get my thoughts in this short video!